Expresstranslations
Are you thinking of living or working in Germany?
Well then you'll need certified translations of your documents for submission with authorities, courts or universities. We are a team of translators with a university degree and officially entitled to prepare such translations.
Want to get married in Germany?
Getting married in one of the most romantic cities of Germany is a unique start to your marital life.
For this purpose you'll need to have your official documents, such as your birth certificate, certificate of no impediment or, as the case may be, divorce decree translated by a publicly appointed document translator
Documents that need to be translated when planning to come to Germany include:
Adoption documents
Birth certificates
CVs/résumés
University degrees
Vaccination documents
Cover(ing) letters
Divorce decrees
Death certificates
Driving licences
Immigration documents
Letters of good standing
Marriage certificates
Naturalisation docs
Police records
Residence permits
Passports
References
School certificates
Statements of purpose
Visas
A certified translation is a translation that has been certified by a publicly appointed and sworn professional translator by means of his signature and official seal. Only a publicly appointed and sworn translator is authorised to do this. I have been a sworn and certified translator ever since graduating from the Institute for Translators and Interpreters of Heidelberg University in 1987. My certified translations are recognised by courts, authorities or universites as well as other institutions throughout the world.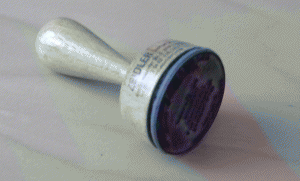 Benefit from my long experience and get a fast, yet accurate certified translation at a reasonable price. All the documents are translated according to the latest conventions of the target language(s)!
Please send the documents you wish to have translated and/or certified by email, fax or simply by mail. I'll get in touch with you as soon as possible.
For your free quote just click here ! Thank you!